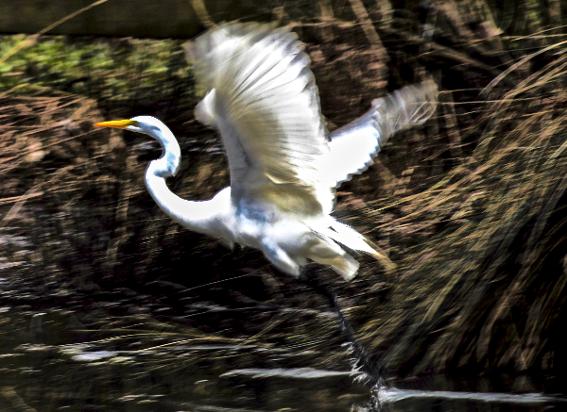 An Elemental Design

In 2013, Toni's vagabond shoes brought her to Wilmington and she never looked back. In nature, observed and abstracted, she has found a rich source in Wilmington.
Ten years ago, desiring a more fluid and accessible medium, Toni switched to digital photography. A year living on Burnt Mill Creek inspired her photo series, "As Above So Below (the surface): Burnt Mill Creek."
Toni's yearly "Vagabonding" across the pond to the Midi and the Catalan extends her boundaries from creeks to the street. "My camera becomes an extension of my eye'sembrace," she states.
Her current local work is examining further the exploration of movement and less of a documentation of Nature...
"I am loving learning to fly."