the tasty shrub
lissa mciver ~ herb & vinegar-based cocktail mixers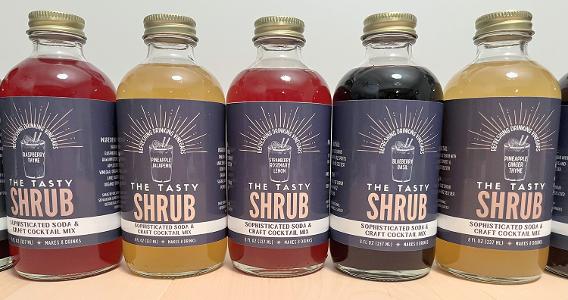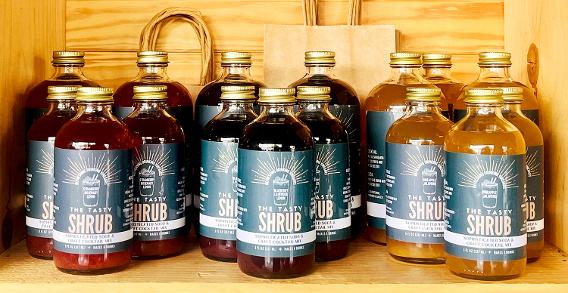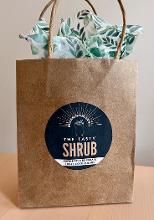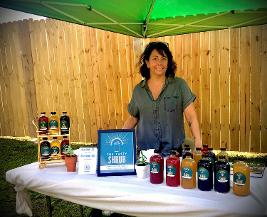 The Tasty Shrub offers a new twist on your average cocktail mixers. Lissa McIver is a huge fan of fresh cocktails made without a ton of sugar or fake sweetener. The founder of The Tasty Shrub has been making simple syrups for the past few years, but when Lissa discovered drinking shrubs, she knew she had found the perfect recipe to create slightly sweet but tart mixers made with fresh fruits, herbs, and apple cider vinegar— with all the healthful benefits to boot.
Simply mix Lissa's Tasty Shrub mixers with spirits and sparkling water to make a perfectly refreshing libation for any season. With an indefinite shelf life, The Tasty Shrub mixers can be used in mocktails and healthy sodas in addition to enhancing a traditional adult cocktail.
"I began learning the history of the shrub," says Lissa. "I have experimented with various recipes and processes." According to her research, a similar apple cider vinegar concoction can be traced as far back as Ancient Rome and shrubs were popular during the Colonial Era as a method of preserving fruit before refrigeration.
"So thus, The Tasty Shrub was born." —Lissa McIver, September 2023.