mitzy jonkheer
metal smith~custom jewelry designs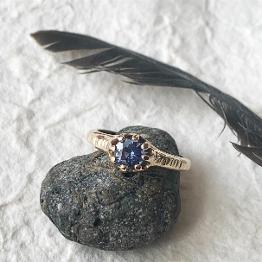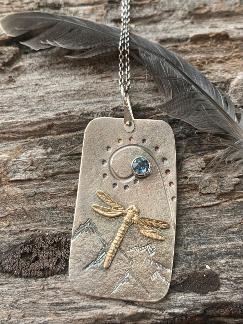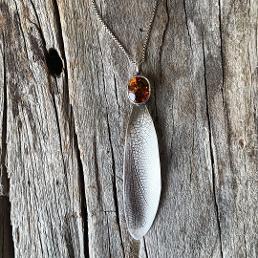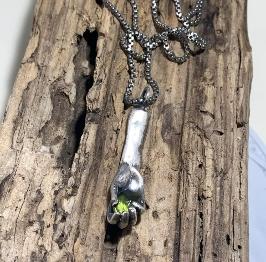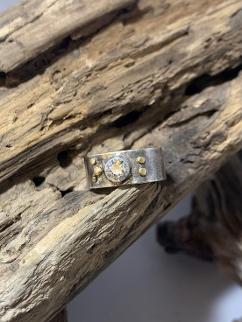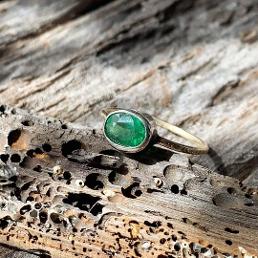 As an aspiring English teacher, Mitzy Jonkheer took a class in jewelry design and it forever changed her life. In 1993, she graduated from East Carolina School of Art & Design with a BFA in metal design and moved back home to Wilmington, NC. Her small gallery/studio is located at 4410 Wrightsville Ave., halfway between the river and the sea.
Mitzy's work is organic, inspired by nature and crafted by hand. She often presses the feathers of birds and the wings of bees, cicadas, dragonflies, and butterflies into sterling silver, brass, copper and gold. She considers herself a hopeless romantic and often incorporates poetry into her pieces, sometimes as a focal point or faintly hidden on the back of the pieces.
She works mostly with sterling silver, but has been known to dabble in gold, platinum and other metals. One of her signature details is using rivets to hold elements of her work together, allowing finite movements within the piece.
All of Mitzy's work is original, hand-crafted and made with passion.