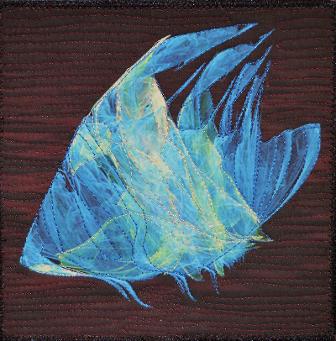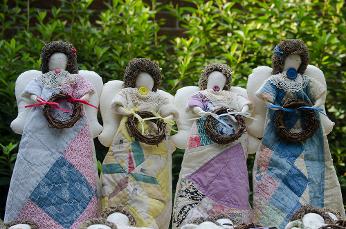 Martha Dennis is a newcomer to the Wilmington area. A traditional quilter for over 40 years, she has recently been exploring more abstract designs in her work, as well as incorporating her own photographs and computer designed
fractals into her small quilted pieces. Water is a frequent theme in her work.
She also creates Carolina Angels, made from salvaged antique quilts, with the hair formed from Spanish moss. Originally designed as a Christmas tree topper, many people leave them out all year displaying them over a wine bottle, or a
bed or newel post. Each angel is labeled on the back with the name of the original quilt pattern and its approximate date.