kali szczypta
poet-in-residence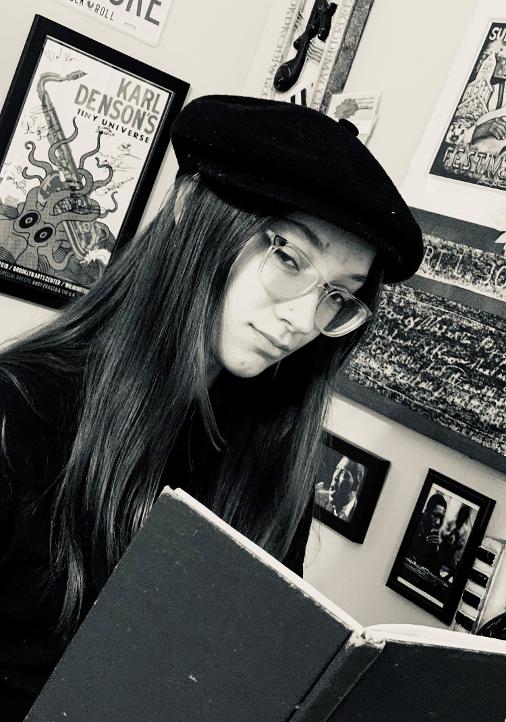 Kali Szczypta is a 17-year old senior at Wilmington Early College High School. She has been writing for as long as she can remember. It wasn't until sixth grade, however, that Kali first discovered her passion for writing poetry.
Her favorite thing about being a poet is seeing other people react to her work. She loves to hear their stories and how they interpret her poems.
Recently, Kali has begun to consider the possibility of poetry and writing becoming more than just a hobby. She has started doing poetry commissions and is also looking into freelance writing opportunities!
Keep an eye on this poet-in-residence. You'll be purchasing one of her books of poetry or one of her novels in the very near future. You should also consider hiring Kali as an in-depth freelance writer.
visit Kali szczypta at the corner of Pender ave. & 21st ave.
performing poetry readings each hour from noon-4pm