kali szczypta
carolina place community's poet-in-residence for 5+ years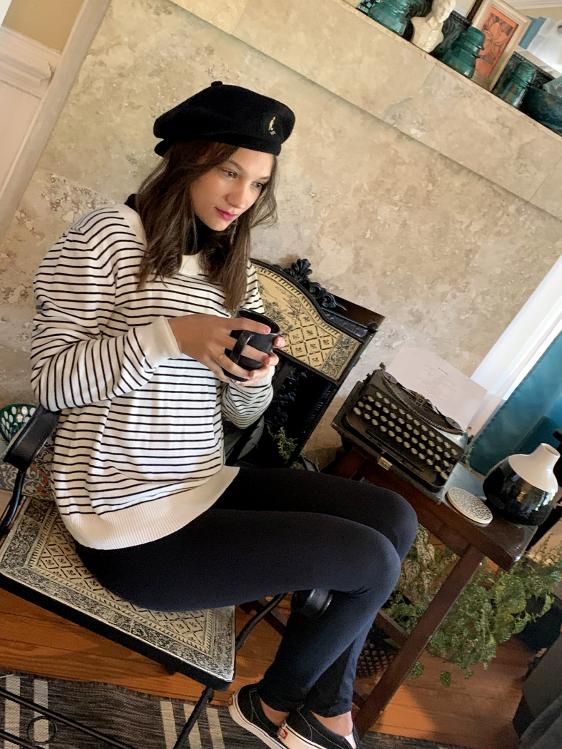 Kali Szczypta is a 19-year-old sophomore at UNCW. She has been Carolina Place's poet-in-residence since the very first Art-Oberfest in 2019.
Kali is honored to be rejoining the event to help celebrate five years. She first stumbled upon her love for poetry while taking a workshop in middle school. Since then, she has been an avid reader, writer, and performer of poetry.
Kali has had multiple poems published by Cape Fear Community College's Portals magazine. She was one of the readers at their annual gala last fall. In addition to seeing her perform poetry readings on the corner of Pender Avenue and 21st Street, she will also have copies of her writings available for purchase on her signature poetry scrolls.
This year, she will also be available for poetry commissions. Come see our resident poet at Art-Oberfest this year. You will be moved, inspired, and will walk away saying, "I knew her when ..."
visit Kali szczypta at the corner of Pender ave. & 21st ave.
performing poetry readings each hour from noon-4pm