johnson's corner boys bluegrass
Toe-tappin', feet stompin', good timin' music brought to you by Burnt mill creek billiards and wine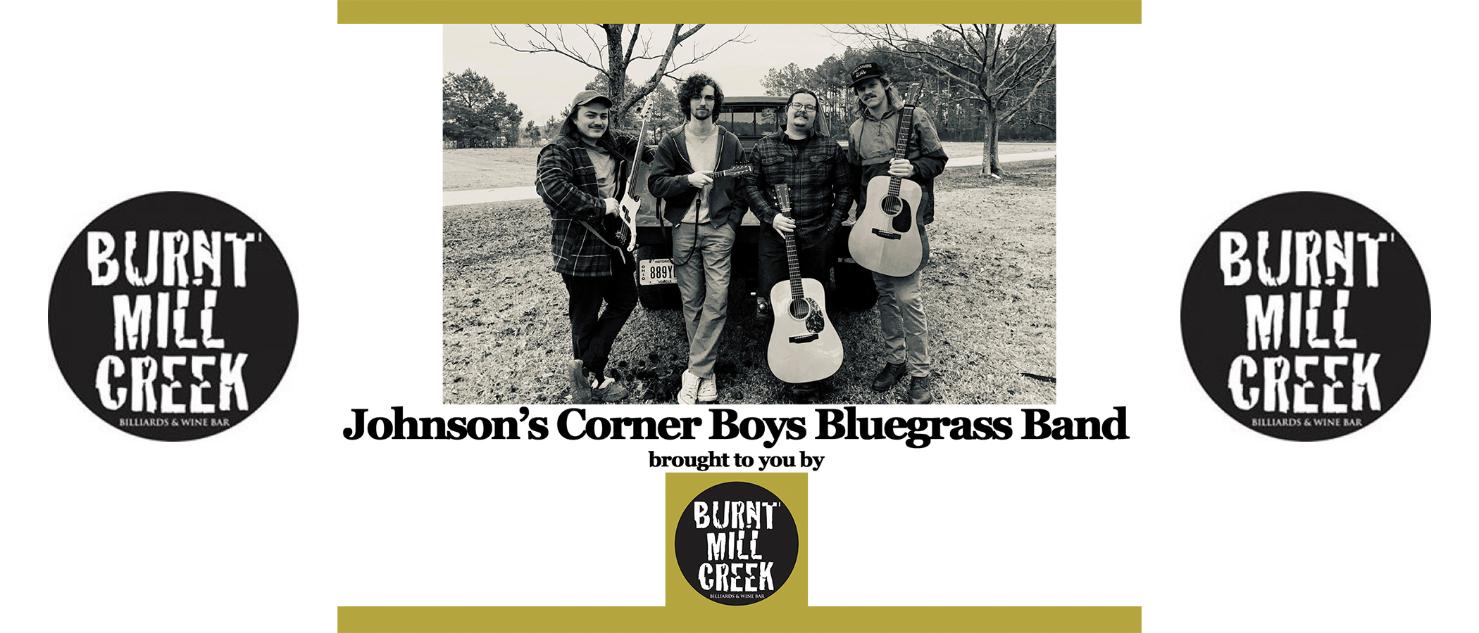 playing live at 2031 Wrightsville avenue
12 noon - 4 pm
Art-Oberfest 2022 Music Sponsor:
Burnt Mill Creek Billiards and Wine bar
2101 Market St #7, Wilmington, NC 28403
The Johnson's Corner Boys are a newly formed bluegrass band in Wilmington, NC.
They are composed of local musicians Jacob and Graham Brewer (The Brewer Brothers), Marshall Brown (The Smoky Dunes), and a recent addition to Wilmington's bluegrass community, Matt Hogue.
They are bringing high energy traditional bluegrass tunes as well as new interpretations of classic songs.
If you like bluegrass, you're sure to enjoy the Johnson's Corner Boys!
2031 wrightsville avenue
12 noon - 4 pm