joanna frye
original paintings, block prints, shell bottles & necklaces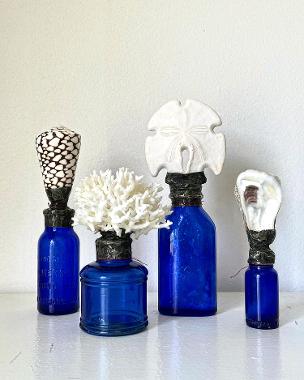 Joanna Frye is a North Carolina native who moved to Wilmington in 2011.
A graduate of East Carolina University School of Art, her love of the ocean imbues all her pieces. Whether figure work, seascapes, block prints, or mixed media, all of Joanna's pieces originate from the idea that beauty is most grandly displayed in the natural world - and beauty uplifts, heals, and refreshes the soul.
When she'snot making art, you can find Joanna surfing, hanging out with friends, or lounging around with her two pups!