elizabeth darrow
artistic cards, beaded jewelry, mandala pillows and more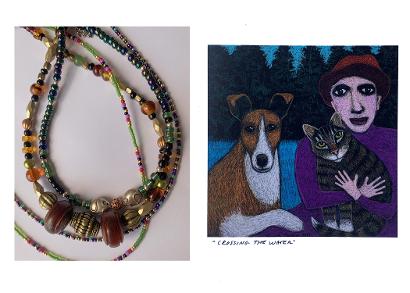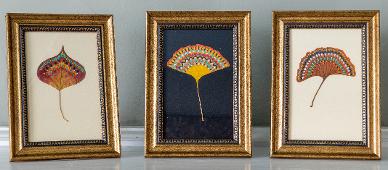 Elizabeth Darrow has made Wilmington her home since 1977. She has been working in oil and collage throughout her career. Her work is in numerous public and private collections around the country and abroad, including the Cameron Art Museum.
Having just completed a large body of work for exhibition, Elizabeth has taken a break from the studio and turned to beading - that is, making beaded necklaces. What began as a whim to make one special necklace for herself culminated in the making of dozens of necklaces over the past few months. It seems that once she got started, she just couldn't stop, so Elizabeth is offering these for sale at Art-Oberfest.
"After all," she shares, "I only have one neck."
Elizabeth will also be selling Art Cards - images of the work from her recent exhibition; as well as mandala pillows and framed painted leaves.