RECLAIMED LEATHER, JEWELRY, BAGS AND NECKLACES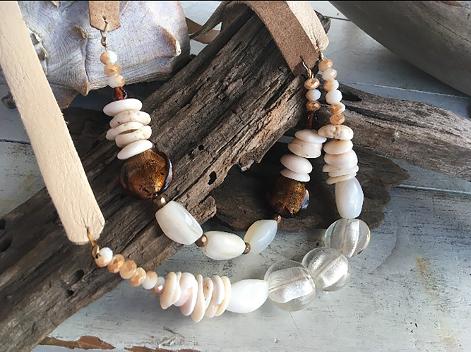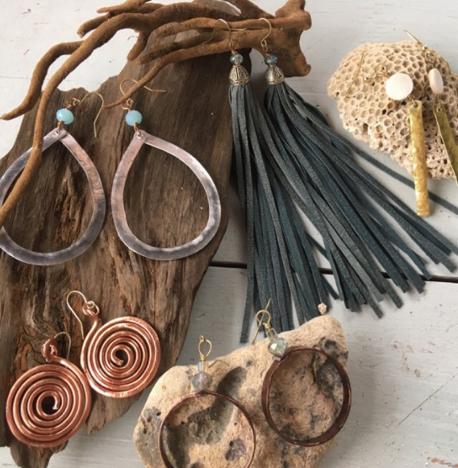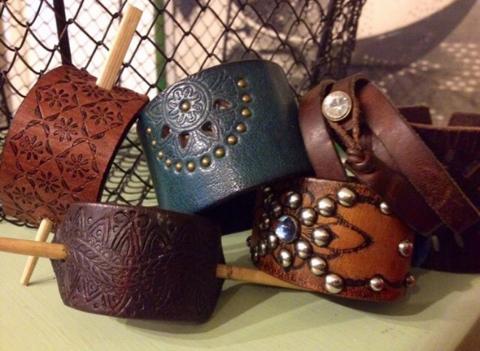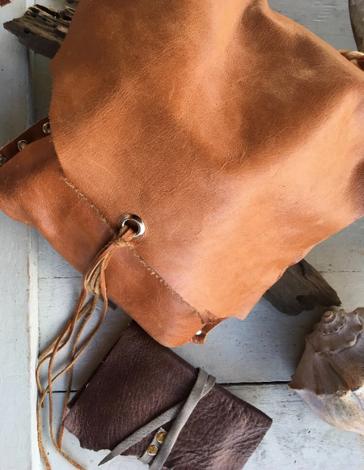 Angela Stilley is a real local. Born in Castle Hayne a long time ago, she raised her youngins' in Wilmington and now lives in Carolina Beach. Building and creating her pieces for more than 15 years, she currently sells most of her wares at Carolina Beach and Kure Beach markets. Angela builds her leather cuffs, which she calls wrist belts, using old leather belts and reclaimed buttons. Her leather necklaces and earrings are designed using reclaimed leather from vintage clothing. Angela's purses and wallets are made from old leather furniture and worn-leather belts are sometimes used for straps.
Her metal earrings and necklaces are made from light weight aluminum, and although the aluminum is not reclaimed, the beads added to her accessories come from broken jewelry. Angela also began painting acrylic pieces this year using reclaimed wood as her canvas.