amy graham/the blue cat pottery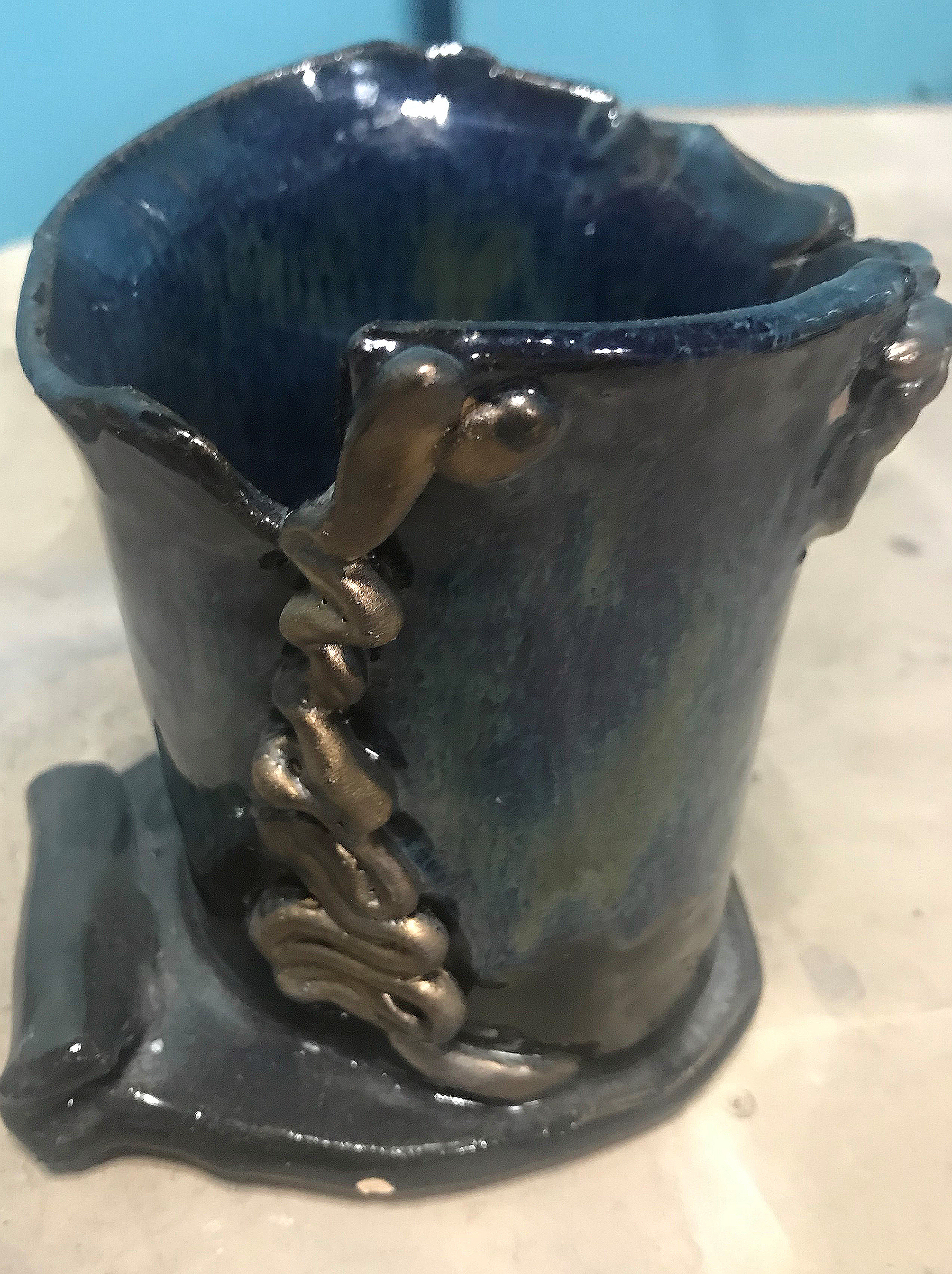 Amy Graham is a long time creative resident of Wilmington. She has been working in clay for over 30 years and now has her own studio - The Blue Cat Pottery, located in the Artworks at 200 Willard Street.
Her pottery takes the form of well-made, functional ware, including holiday items and organic ceramic sculptures. All pottery is cone 6 stoneware and food safe unless expressly indicated. Look for that gal in cat ears!
Amy is excited to announce the launch of The Blue Cat Pottery Etsy store on November 1, 2019.