virginia wright-frierson
ginny's signature paintings, prints and linocuts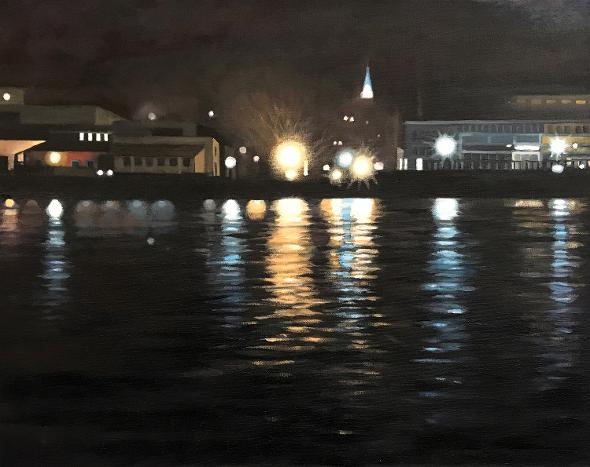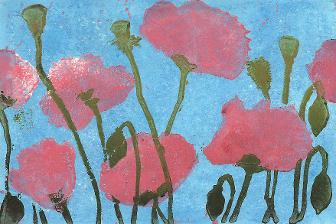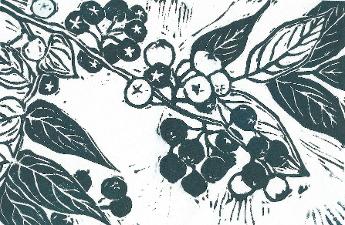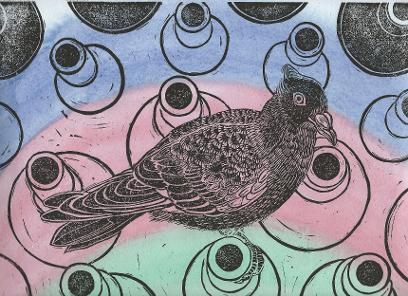 Virginia Wright-Frierson has made Wilmington, North Carolina, home for 40 years. She travels often for inspiration for her painting and visits with family.
She received a Bachelor of Fine Arts degree in painting from the University of North Carolina at Greensboro, with additional training at the Arts Students' League in New York City and the University of Georgia Studies Abroad program in Cortona, Italy. Virginia has lectured and taught many workshops and classes in painting and drawing and on illustrating children's books.
She is most widely known for her oil and watercolor paintings, her children's books and for the design and creation of the Minnie Evans Bottle Chapel and Sculpture Garden at Airlie Gardens in Wilmington. Her chapel made of thousands of colorful bottles was inspired by the art of the visionary artist who worked in the garden for many years as its gatekeeper.
Virginia also created the mural she donated in 2000 to the Columbine High School in Littleton, Colorado, after the shootings there, which is permanently installed on the ceiling of the atrium.
Two recent one-person exhibitions at the Cameron Art Museum in Wilmington have been very well-received. The first featured 120 oils of scenes from her road trips, entitled A North American Patchwork; and the second, currently showing, consists of 11 large oil paintings entitled The Lived-In Body: A Celebration of Women over 65.