mark darrough
the horses of shackleford banks photo series and more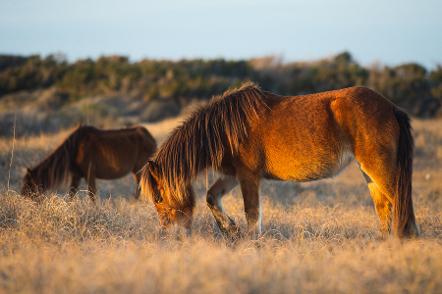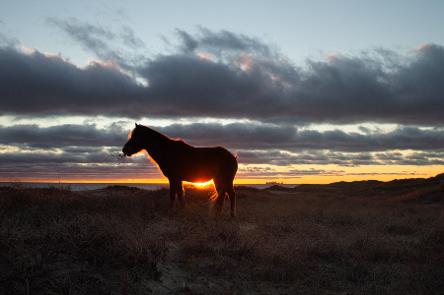 Mark Darrough is a photojournalist and writer who spent five days camping alone with the wild horses of Shackleford Banks last winter. In April, an Atlanta-based magazine called Bitter Southerner published his story and photographs, several of which will be sold as fine art prints in frames Mark hand-crafted using cedar wood from Wilmington's own Anchor Hardwoods. He's using cedar on this project to honor the hardy tree that thrives in wind-shifting sands of the Outer Banks – just like the horses who have survived on some of these islands for centuries.
Excerpt from Bitter Southerner magazine:
"The fading twilight cast darkening shades of blue and purple across Back Sound. As I paddled at low tide, I could see the thin island known as Shackleford Banks in the distance. I weaved my sea kayak through sandbars, the last shaped like a giant arrowhead, and landed beside a saltwater pond nestled against a dark, dense maritime forest. Hoof prints along a small clearing of sand led into the trees. … "