jungle cat cacao artisan chocolates
single-origin chocolatier producing artisanal belizean chocolates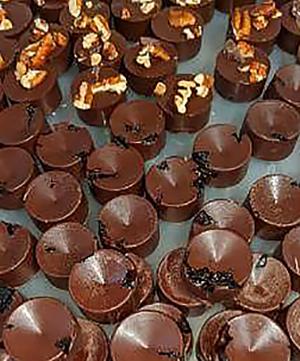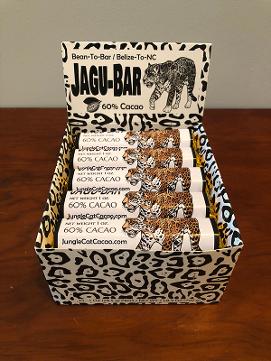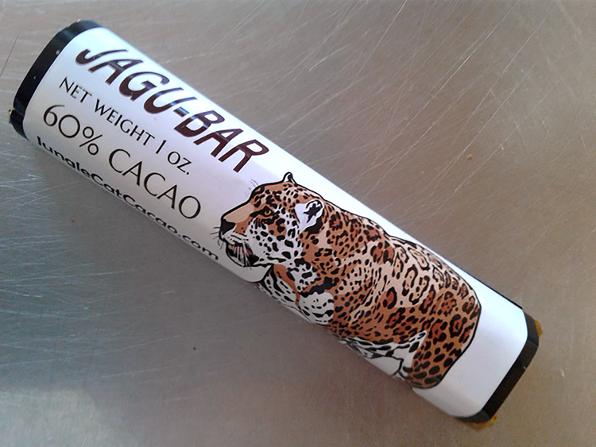 Joe Taylor, founder of Jungle Cat Cacao, is a single-origin chocolatier producing small-batch, artisan chocolate from Belizean cacao. All of the cocoa butter used in Jungle Cat recipes comes from the same beans they roast to make their chocolate.
Joe sources 100-percent of his cacao from the Toledo District of Belize. Jungle Cat Cacao is grown sustainably and naturally and is tended by Belizean workers earning a living wage. Joe also has a cacao farm situated in the rain forest under old-growth trees beside the Moho River in Belize.
His cacao trees are expected to have their first harvest in 2024.
Many endangered species live on Joe's farm in Belize, including the jaguar for which the company is named. Jungle Cat is preserving the acreage under their control by farming, not logging.
Jungle Cat Cacao's first product in stores is the "Jagu-Bar." This is a 60-percent cacao chocolate bar with two ingredients: Belizean cacao and unrefined cane sugar. Belizean cacao has a unique tropical grape or raspberry flavor.
Chocolate made from Belizean cacao will forever change your opinion of how delicious and non-bitter dark chocolate can be. It will make a "Belize-er" out of you.

The Jungle Cat Cacao Cafe is now open and serving bean-to-bar chocolate paired with along organic Costa Rican coffee espresso roasted in-house. All beverages are made with filtered (GenX-free) water brought in from Holly Ridge, NC. Take advantage of complimentary Wi-Fi as you order at the sliding glass door and enjoy your outdoor seat.
Look for "Jagu-Bar," and Joe's other fine artisan chocolates in Lowe's Foods and Publix in Coastal North Carolina. In the Chapel Hill, Raleigh, and Durham area look for them in Weaver Street Market stores and The Durham Co-Op.