jungle cat cacao artisan chocolates
single-origin chocolatier producing artisanal belizean chocolates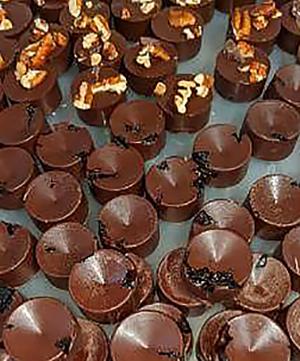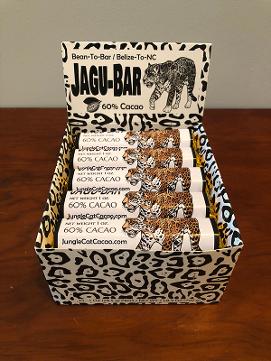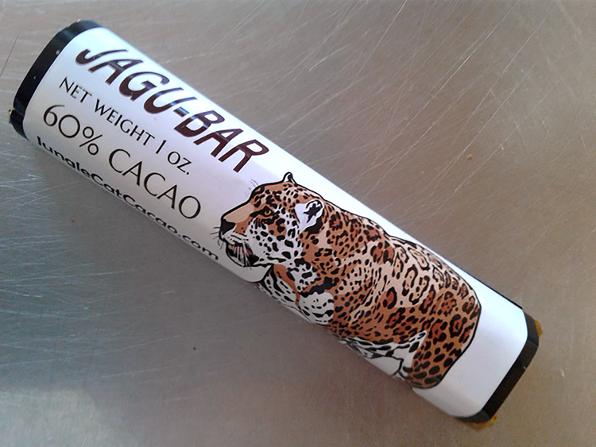 Jungle Cat Cacao is a bean-to-bar chocolate company located at 4803 Wrightsville Avenue in Wilmington, NC. They specialize in Belizean cacao which creates a uniquely tropical tasting chocolate–with many being surprised at the lack of bitterness and the slight of grape or raspberry.
The Jungle Cat Cacao Café is now open and serving bean-to-bar chocolate alongside organic Costa Rican coffee which is espresso roasted in-house. All beverages are made with filtered water brought in from Holly Ridge (no GenX). Please come, order at the sliding glass door, and enjoy a seat outside. The café offers free WIFI and public restrooms.
Also look for the "Jagu-Bar" chocolate bar in your local Lowe's Foods and Publix grocery stores in Coastal North Carolina. In the Chapel Hill, Raleigh, and Durham area they can be found in Weaver Street Market stores and The Durham Co-Op.
Jungle Cat Cacao's first product offering is the "Jagu-Bar"–a 63% cacao (formerly 60%) dark chocolate bar made locally at their shop in Wilmington directly from the imported Belizean cacao beans. The chocolate is all single-origin: meaning pressed cocoa butter from the same beans they make their chocolate from. The second and final ingredient to their chocolate is made with unrefined cane sugar.
The owner and chocolate maker in charge of operations at Jungle Cat Cacao is Joe Taylor. Joe has been making chocolate for five years and opened up shop in April of 2021.